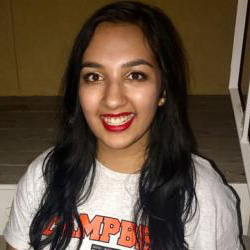 Anjali Agrawal is a health sciences (pre-professional) major. She hopes to become a compassionate and competent physician who provides care to the underserved as well as pediatric patients.
While at Arizona State University, she was president of the AMSA/Pre-Health Club and worked as a medical scribe for a local hand surgeon.
Agrawal's advice to current pre-health students: "Be patient and trust yourself throughout the process. Get involved with undergraduate clubs; they exposed me to many different fields within medicine and helped guide my decision to apply to osteopathic medical schools."
Agrawal received offers from all five medical schools she interviewed for and decided on Campbell University School of Osteopathic Medicine.