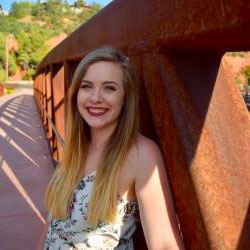 Haley Santiago was a kinesiology major. She was introduced to the field of occupational therapy in a high school class and knew it was a career she wanted to pursue. She gained experience in the field early on as an OT technician in a hand clinic. Santiago was also involved with an organization specializing in special needs and disabilities.
When asked her advice to current students, she said: "I am so excited that my dream is now a reality due to all my hard work and experiences. With enough dedication, you can achieve anything!"
Santiago was accepted to all of the schools she applied. She started the Occupational Therapy Doctorate program at Northern Arizona University in 2018.