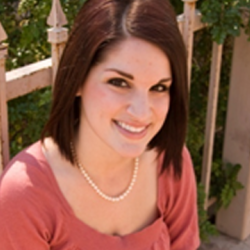 Heather Koch is a psychology major and senior with a 4.00 GPA. She has participated in two research projects. The first was research into nicotine and cocaine addiction based on neurological receptors and social factors. The second was brain patterns of children diagnosed with ADHD (clinical).
During her time at Arizona State University, Koch co-chaired Camp Kesem, whose mission is to support children through and beyond their parent's cancer with innovative, fun-filled programs that foster a lasting community. She also was an employee at a private neurology clinic and volunteered at St. Joseph's Hospital in Phoenix.
Koch was a formal executive board member of the National Health Preprofessional Honor Society Alpha Epsilon Delta, a Barrett mentor, a ASU Health Devil and LIA 194 facilitator.