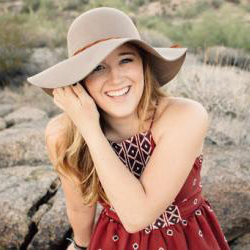 Jacquelyn Faris, a kineosiology major, discovered her interest in physical therapy after completing an internship. She loves the patient interactions that being a physical therapist provides and the opportunity to get to know her patients.
When asked what her advice to other students would be, Faris said: "Work hard and make yourself stand out in interviews."
She was accepted into her first choice graduate school, Northern Arizona University's Doctor of Physical Therapy Program at the Flagstaff campus. She started in fall of 2018.